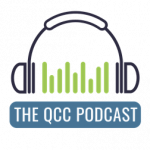 The Quinnipiac Chamber of Commerce has officially launched a weekly podcast. We aim to connect with our Chamber Members and offer new information and resources that can be utilized anywhere, anytime. Ray Andrewsen, Executive Director of QCC, will speak to local individuals ranging from small business owners to large facility managers from industries such finance, restaurants, retail, manufacturing, and service. Each podcast guest will have the opportunity to describe their business and we will explore the complexities for each business and it's industry.
The QCC Podcast comes to you every other week featuring a different Quinnipiac Chamber of Commerce member. To learn more, email randrewsen@quinncham.com or call the chamber offices at 203-269-9891.
Sean Doherty, Executive Director, Wallingford Family YMCA
Maria Campos-Harlow, Executive Director, United Way of Meriden-Wallingford
Frank DiCristina, Site Manager, allnex, Inc.
Kevin O'Rourke, Owner, Fish Window Cleaning
Jane Fisher, Director, Wallingford Public Library
Justin Ivey, Blue Wave Pool Service and Supplies, Inc.
Rob Sentinel, Investment Advisor Representative, Sentinel Asset Management
Carlos Collazo, Executive Director, Ulbrich Boys & Girls Club
Linda Craig, Owner, Always Best Care Senior Services
About our Host - Ray Andrewsen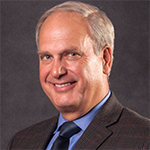 Ray Andrewsen is the Executive Director of the Quinnipiac Chamber of Commerce and formerly Director of Membership Services for the Greater New Haven Chamber of Commerce engaged in business development, partnerships benefits satisfaction, and community outreach. Previously he had been the General Manager and local morning radio voice on Quinnipiac University's WQUN in Hamden for over 22 years. Ray has interviewed thousands of local and national guests. Under his direction WQUN served over 400 local advertisers, community and government organizations, religious and educational institutions, and non-profit groups every year. It was voted the New Haven area's Best Radio Station as recently as the 2018 CTNow reader's poll.